Healthy - Vibrant - Soulful
Hello, my name is Natasha Palladino
My health coaching nickname is TASH. I'm a mix of cultures: Italian, American and Russian and I live in the outskirts of Rome, Italy and spend my summers in New Hampshire. My husband is Italian and I have 3 grown kids. I eat mainly whole, plant-based foods, have a regular 20 minute morning yoga routine and love being outdoors.
I have two main passions in my life. One is in education and the other is in health and lifestyle. My mission, however, is one and that is to help my students and my health coaching clients connect with their inner guidance and remove any physical, emotional or mindset barriers that are stopping them from shining. This will inevitably cause a ripple effect and spread positivity around them.
My passion in health and lifestyle led me to getting a certificate in Plant-Based Nutrition in 2011 and a Health Coaching Certificate in 2016. The powerful changes I was creating in my clients, motivated me to continue my studies in transformational coaching and I received the Transformational Coaching Method Mastery Certification in 2020. This is an incredibly powerful, deep-coaching methodology that helps clients break through the fears and limiting beliefs that are stopping them from reaching their goals and realizing their dreams.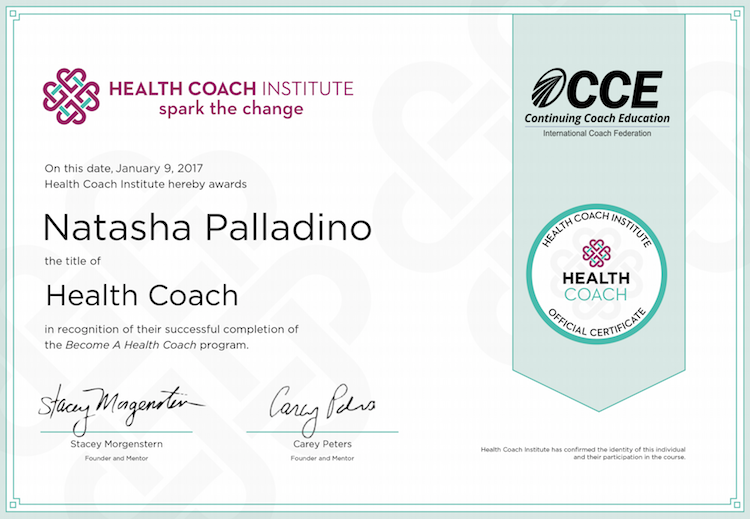 When I am not coaching or teaching, I am either taking walks in nature, skiing in the Dolomites, doing yoga, cooking plant-based meals or reading health-related books and listening to classical music.
Sign up for my FREE clarity session and you will find out what's been stopping you, slowing you down or keeping you from having the energy, body or health that you really want. We will develop a powerful vision for your total transformation and what it will mean to you to have more energy in your life.